Manage and secure your Android fleet with WizyEMM
An Enterprise Mobility Management solution offers a suite of different tools and policies for companies to manage and secure their mobile devices. Business and technology leaders view managing and securing their company mobile devices as a major challenge ahead, especially since employees today tend to want to access their corporate applications and data from any device. WizyEMM supports CIOs and IT administrators in their mobility challenge, by providing them an Enterprise Mobility Management solution where they can push a robust set of policies to devices, thereby securing them.
An Enterprise Mobility Management solution has different components, namely Mobile Device Management (MDM), Mobile Application Management (MAM), Mobile Content Management (MCM).
Learn more about Android Enterprise, the modern EMM framework for managing Android devices.
Mobile Device Management
A device management solution in the building block of Enterprise Mobility Management. MDM consists of policies which enable IT admins to configure devices to enterprise specifications, optimize their functionalities, secure corporate data, and manage the lifecycle of devices. MDM also facilitates remote troubleshooting, through the use of remote control and remote viewing. With the mobile device management capabilities, IT admins can operate remote actions on devices, such as remote wipe, lock and geolocate. Learn more.
Mobile Application Management
Mobile Application Management (MAM) is what enables Enterprise Mobility Management solutions to manage in a streamlined way mobile applications on company devices. WizyEMM leverages the power of managed Google Play to remotely and silently install and remove applications in all managed devices. This powerful integration also allows IT admins to upload private business applications, and distribute them to managed devices in a matter of seconds. Enterprise Mobility Management sits on the power of MAM to centralize application management. Learn more.
Mobile Content Management
Mobile Content Management (MCM) enables IT administrators to push and retrieve data and files from all managed devices. MCM is a part of Enterprise Mobility Management which deepens the technical capabilities of MDM. In a few clicks, IT admins can push a specific configuration file to all devices under management, or retrieve log files.This expands on MDM and MAM capabilities by providing a well-rounded mobility solution set.
WizyEMM Enterprise Mobility Management
Manage your mobile fleet with a simple and intuitive interface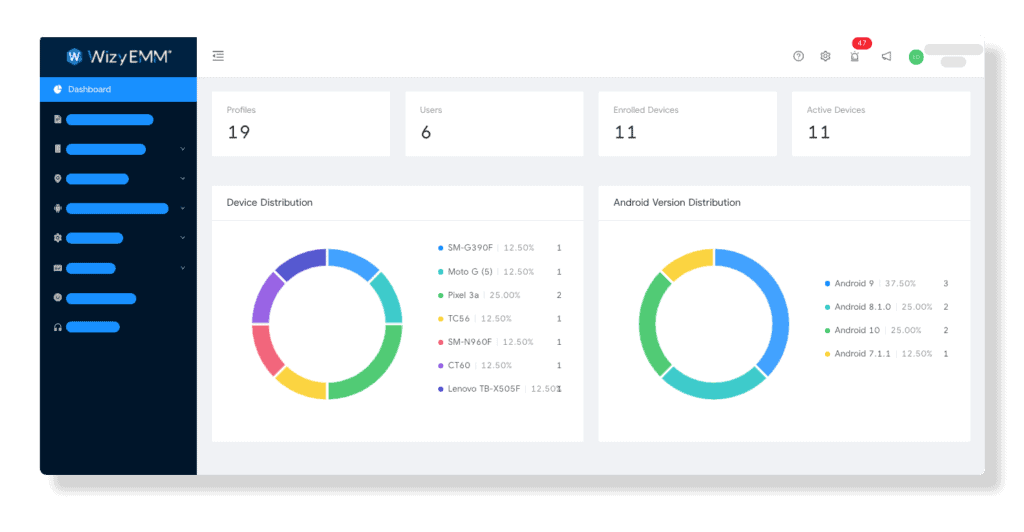 WizyEMM Mobile Device Management
Apply over 50 policies, secure your devices and your corporate data, manage the lifecycle of your devices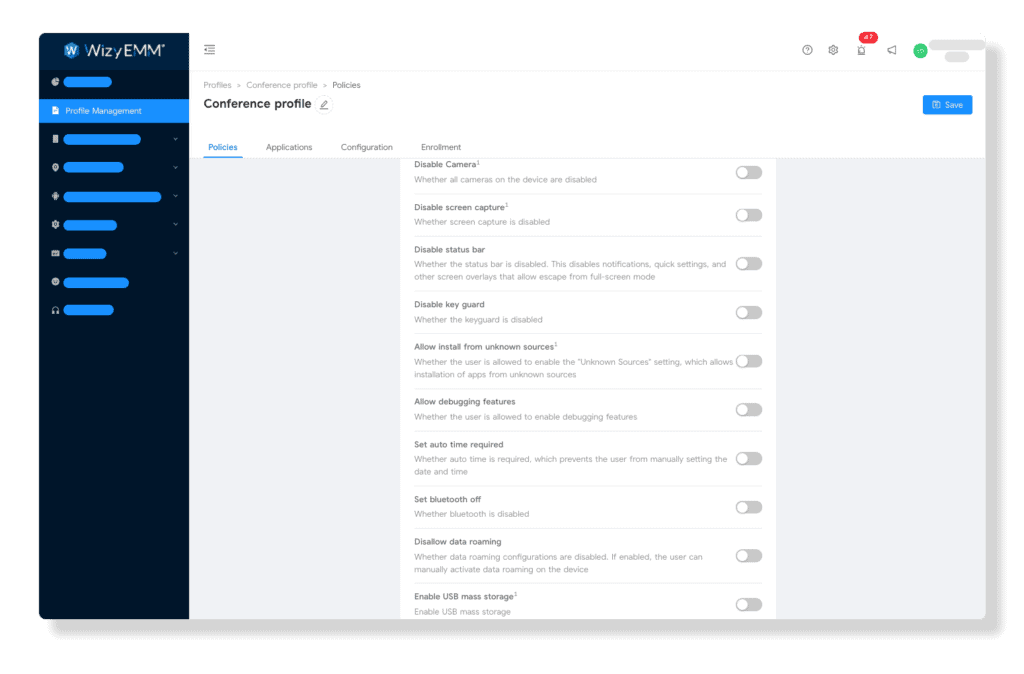 WizyEMM Mobile Application Management
Whitelist, blacklist, remotely and silently install or remove applications through managed Google Play store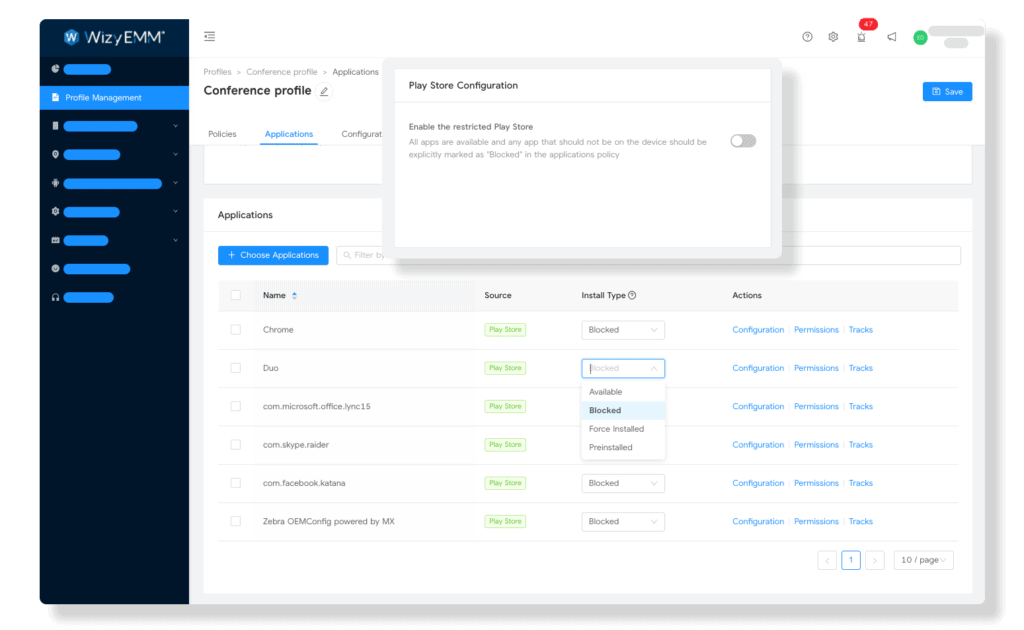 WizyEMM Mobile Content Management
Push files to all managed devices