Unlimited power and customization possibilities
WizyEMM offers a business intelligence solution that makes it easy for companies to:
gain full visibility and insights into the performance of their mobility deployments

proactively monitor critical device and app issues. 

reduce total cost of ownership (TCO) and drive better business decisions.
We leverage Google Cloud unified analytics platform to deliver a unique Smart analytics experience.
We empower your business while eliminating constraints of scale, performance, and cost.
You gain real-time insights that improve your decision-making, verify compliance, and accelerate innovation.
We store all your analytics history on Google Big Query database, with the option to get your own Google Cloud account hosted on the datacenter of your choice.
WizyEMM leverages the power of Google Cloud Data analytics platform to deliver a  plug and play, highly scalable, powerful, cloud-hosted business intelligence solution.
Device, Apps, Battery and Location analysis
Daily or real-time updates to ensure operational mandates are met.
Out-of-the-box dashboards
Start collecting valuable business metrics from large groups of devices since the moment of the enrollment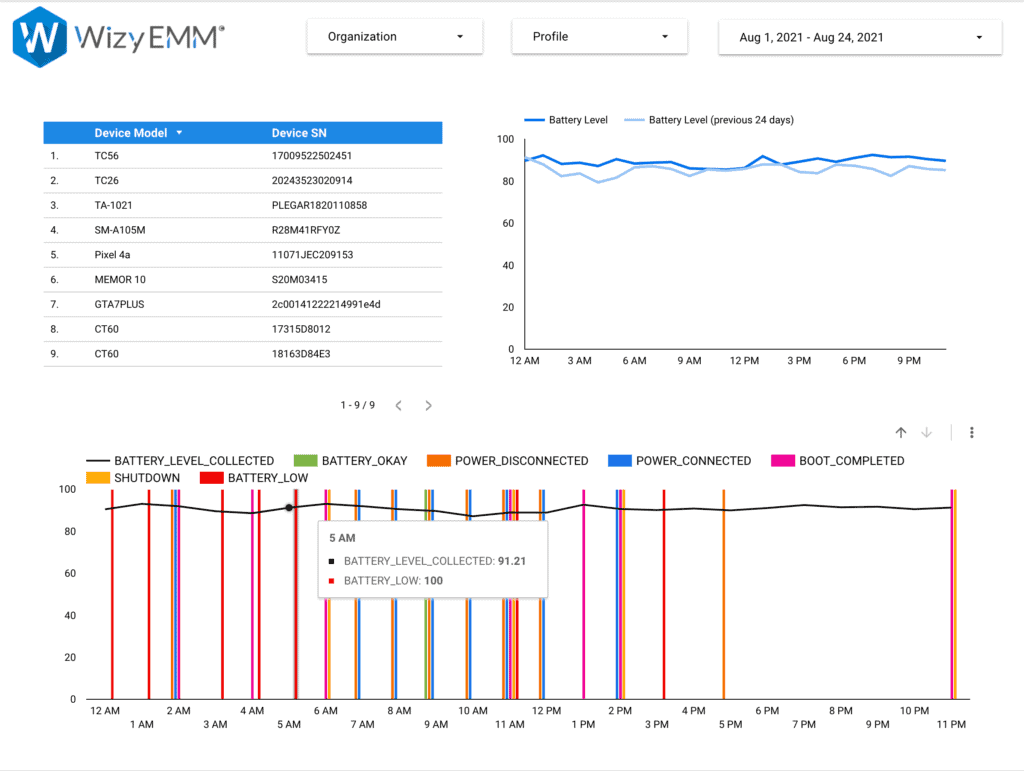 Cascading charts
Isolate devices of interest within a dashboard by clicking on specific segments within one/more charts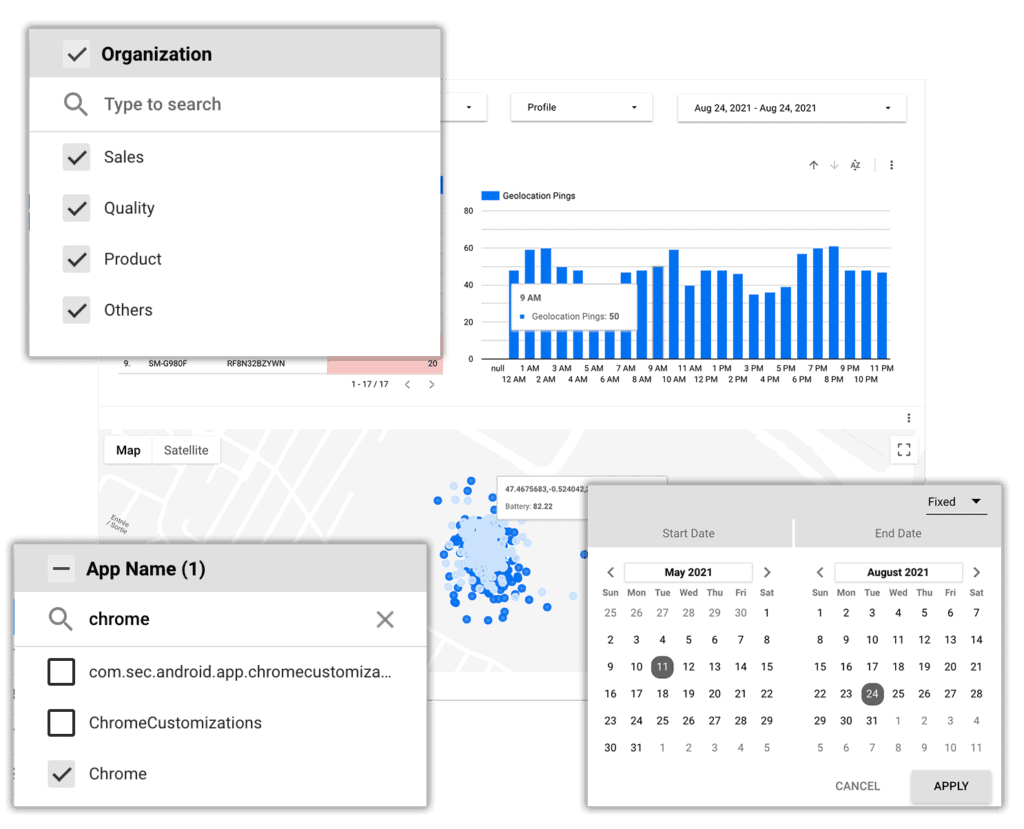 Featured on WizyEMM Blog
Business intelligence facilitated with BigQuery and Data Studio
No need to be a BI expert to exploit insightful data. With Data Studio, BI is facilitated, and allows you to do predictive analysis.
At WizyEMM, as we are 100% SaaS Cloud on Google Cloud Platform, our choice naturally went to BigQuery and Data Studio to provide advanced analytics to our customers.[…]