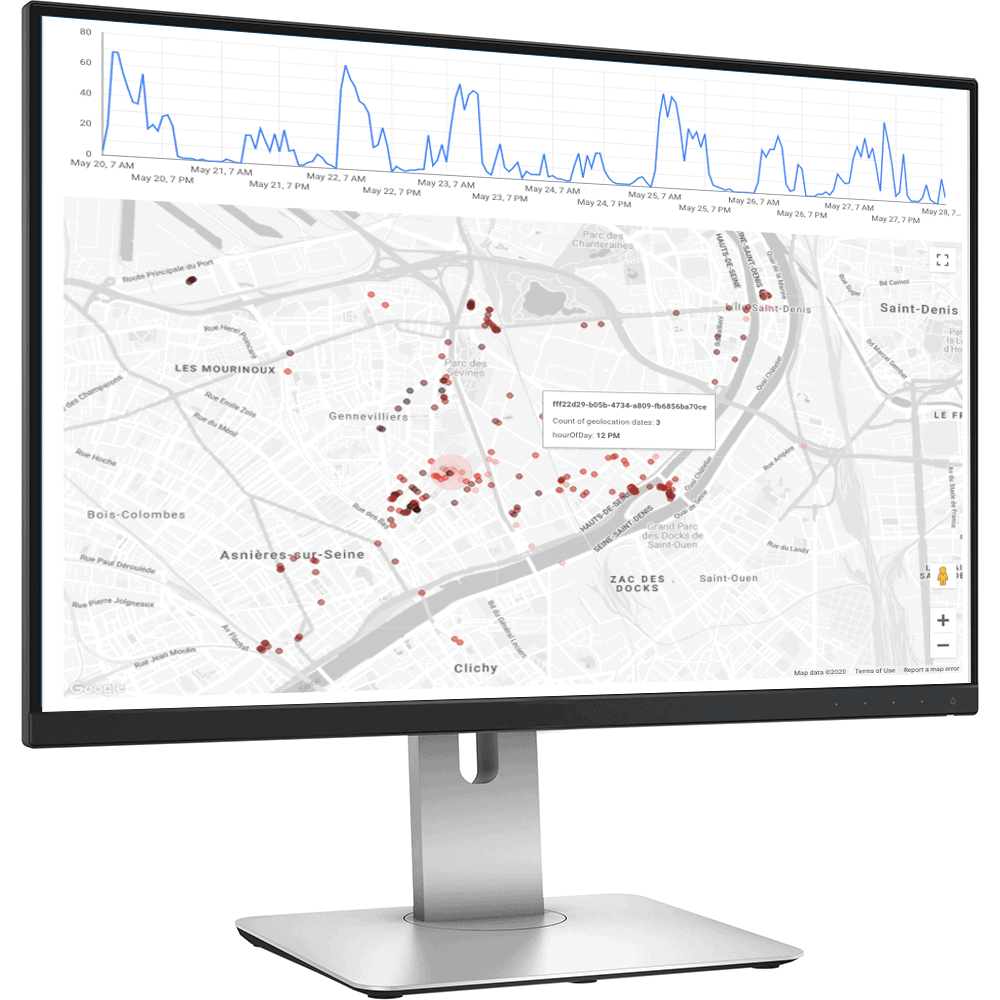 Unlimited power and customization possibilities
Analytics on Google Cloud unified data Analytics platform.
Transform Big Query historical data into meaningful dashboards.
Rather than building reports for you, we leverage Google Cloud unified analytics platform to deliver a unique Smart analytics experience.
We empower your business while eliminating constraints of scale, performance, and cost.
You gain real-time insights that improve your decision-making, verify compliance, and accelerate innovation.
We store all your analytics history on Google Big Query database, with the option to get your own Google Cloud account hosted on the datacenter of your choice.
Smart Analytics
You can compare, filter and organize the exact data you need on the fly
No more waiting for multiple static reports lost in your inbox every morning
We use the power of

Google Data Studio

We provide template reports to make your life easy
You can also create you own reports for your own insights
All reports can be exported in CSV / Excel format in one click
Smart Advanced
For data driven companies looking for predictive insights
To leverage your data in new ways to accelerate your innovation
We give you access to your own

Google Big Query

Database in your Google account and you own

Google Data Studio

with all featured functionalities
Have at you fingertips all

Google Smart Analytics services

You can include all your device data history collected in other EMM's
We can assist you with predictive analytics Machine Learning models
Smart Custom
For companies with existing datalake and smart analytics platform
We can connect WizyEMM to the analytics platform of your choice
Transfer daily all WizyEMM data to empower you existing solution
We connect to Microsoft Azure solutions / Power BI as well as any Cloud or On-Premise solution
Build your own compliance reports
Featured on WizyEMM Blog
Business intelligence facilitated with BigQuery and Data Studio
No need to be a BI expert to exploit insightful data. With Data Studio, BI is facilitated, and allows you to do predictive analysis.
At WizyEMM, as we are 100% SaaS Cloud on Google Cloud Platform, our choice naturally went to BigQuery and Data Studio to provide advanced analytics to our customers.[…]