Dig deeper into your device configurations with OEMConfig
What is OEMConfig?
OEMConfig is a new standard launched by Android which aims to simplify the way Manufacturers distribute custom, OEM-specific management policies through EMMs. It is now easy for WizyEMM to make these custom management policies available for our customers and IT admins. See Rugged Devices Management.
How does OEMConfig help your business
OEMConfig brings zero-day support for a new mobile device management feature or bug fix. In the past, device manufacturers offered their own device management SDKs to EMM vendors, but integrating them was cumbersome and not easily deployable due to different versions of SDKs from various OEMs. OEMConfig simplifies the whole process, by providing a standard across all OEMs. This standard streamlines the process to deploy new advanced management features.
Custom UI
Navigate and search easily the multiple parameters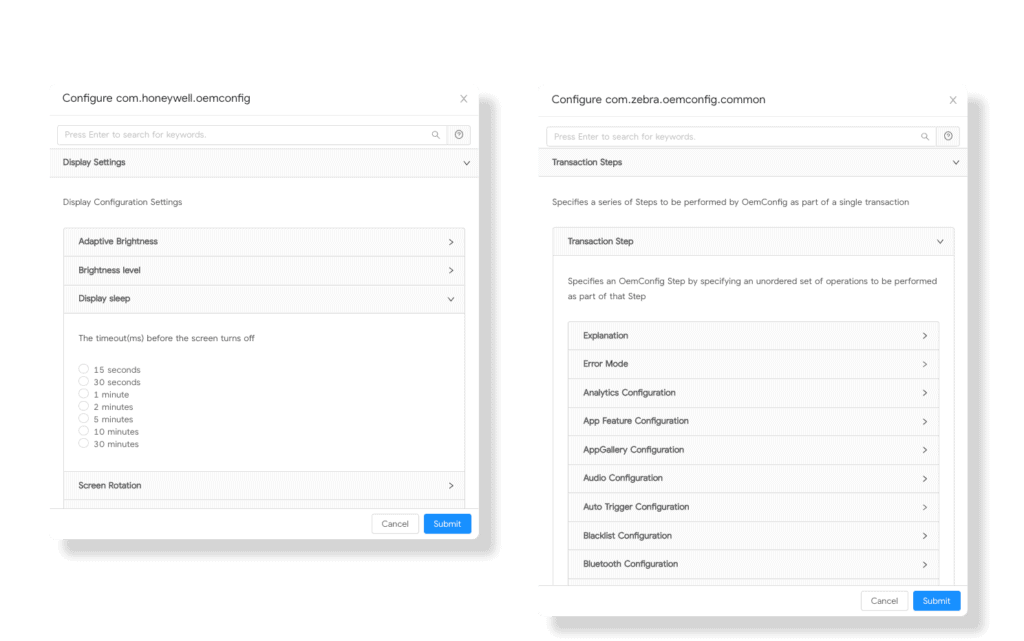 All Majors OEMS
Select your manufacturer from the Play Store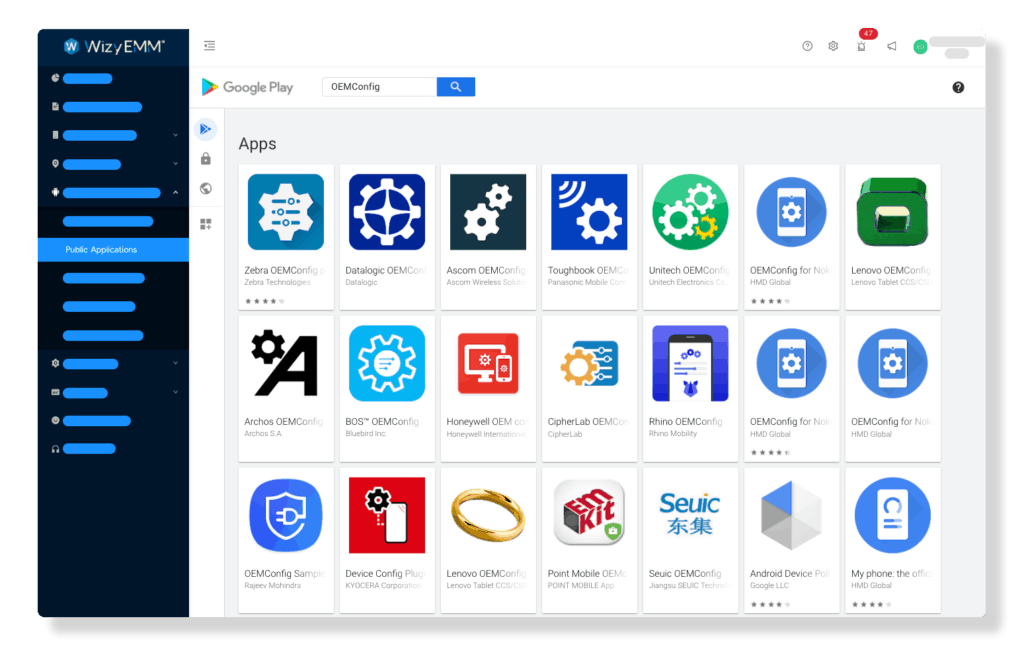 Featured on WizyEMM Blog
How does OEMConfig work?
The OEM develops an Android app with Android Enterprise managed configurations, and publishes it to the Google Play store. Simply then push the OEMConfig app to your devices and modify its managed configurations. The OEMConfig app then applies these configurations to the devices.