Streamline your deployment of Android devices with zero-touch enrollment
Why use zero-touch enrollment?
With zero-touch enrollment, your IT team can deploy any number of company-owned devices at once. All devices are ready out of the box, meaning they have all of your EMM configurations already applied. There is no additional manual required by the end-user, simply power on the Android device to get started. It's the easiest, fastest and most secure way for IT departments to deploy Android devices. Learn more about enterprise enrollment on android.com
How does it work?
Zero-touch enrollment is a streamlined process for Android devices to be provisioned for enterprise management. On first boot, devices check to see if they've been assigned to a WizyEMM enterprise configuration. If so, the device initiates the enrollment process into WizyEMM, applies the correct policies, and completes setup of the managed device. Currently, zero-touch provisioning is supported on Android 8.0+ (Oreo) devices from selected OEMs and partner carriers found in Android's zero-touch device portal.
WizyEMM integrates Android zero-touch enrollment
Get your fleet automatically enrolled to WizyEMM with Android zero-touch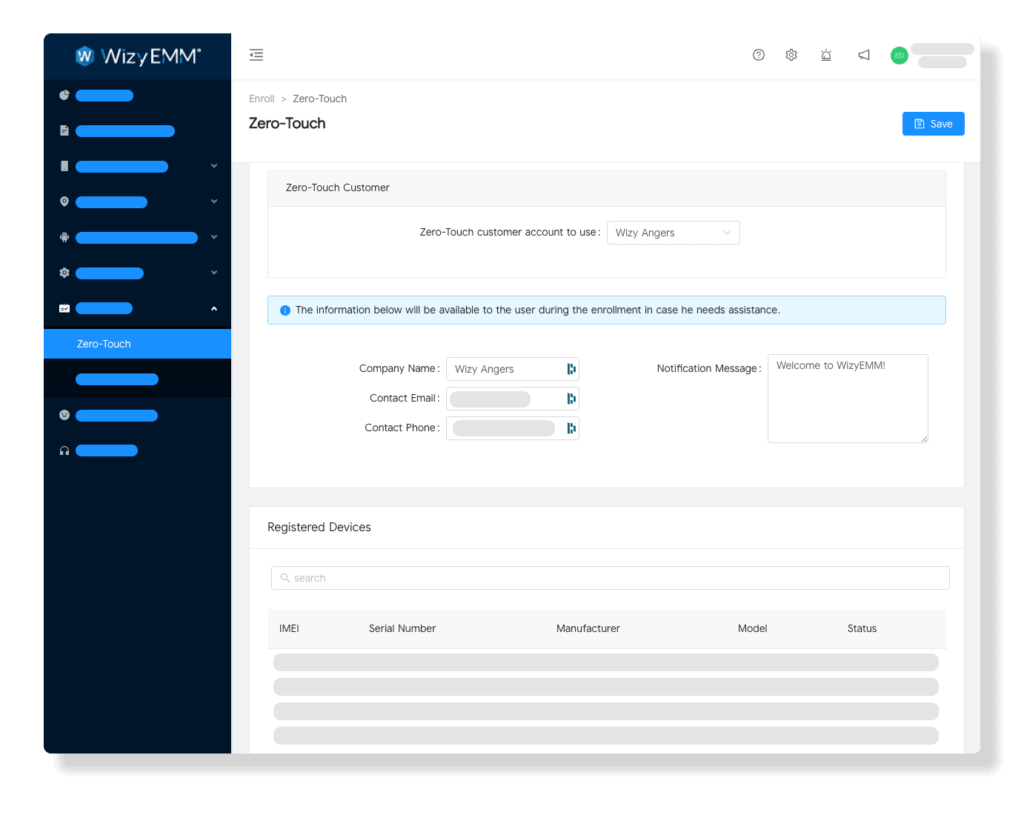 Featured on WizyEMM Blog
Understanding Android zero-touch
New in Android Oreo 8.0, zero-touch enables large-scale Android deployments across multiple device providers with no manual set up. End users just open the box and start using the device with apps and configurations all set.
Let's have a deeper look at what lies behind the zero-touch technology […]